The Unbranded Brand
Posted by SEAN WHYTE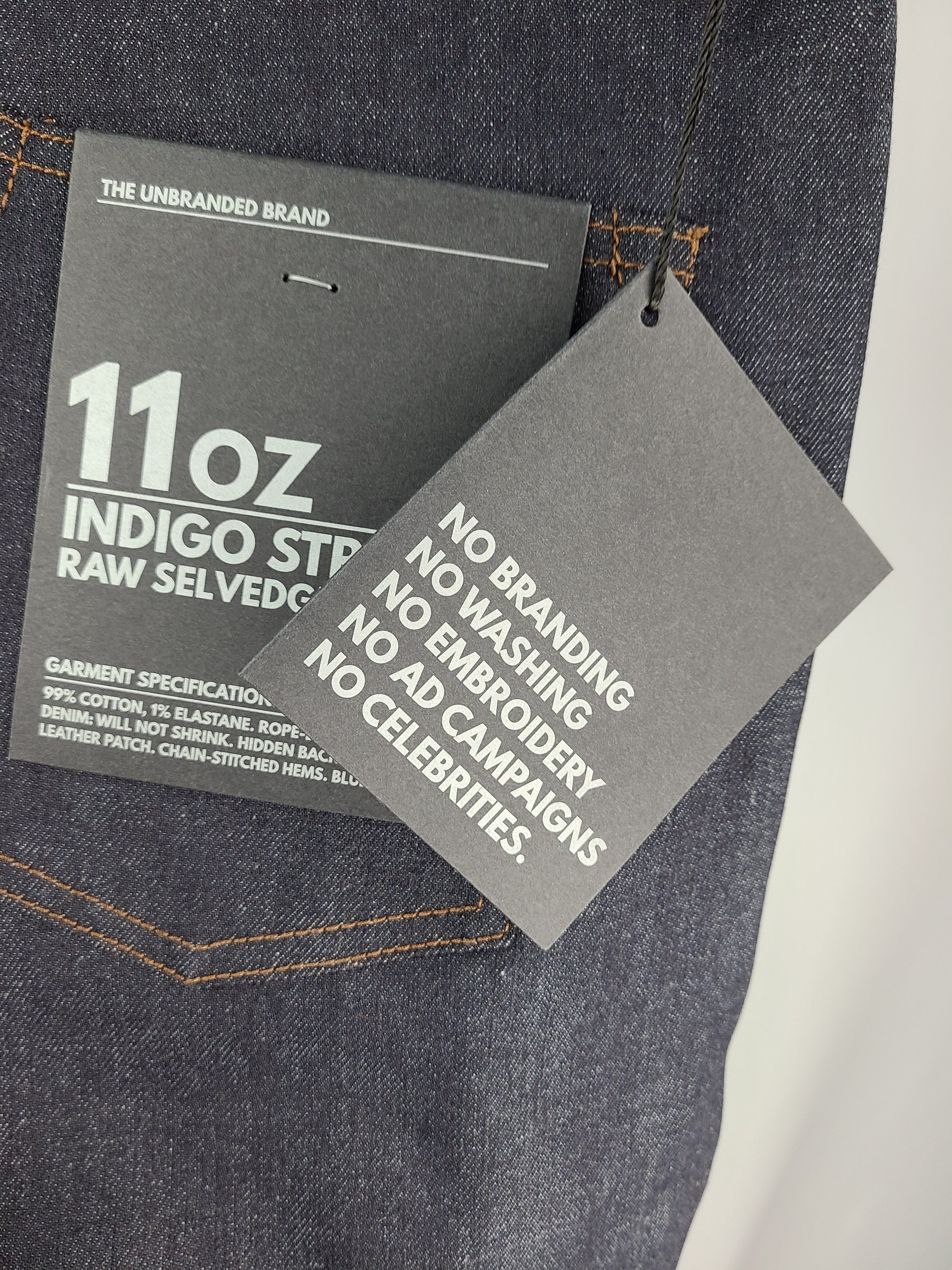 No branding. No washes. No Embroidery. No Ad Campaigns. No Celebrities.

The Unbranded Brand is a crazy concept in the world of not just premium denim, but in fashion and apparel in general.
The sister brand of Canada's world-renowned denim brand Naked & Famous, the Unbranded Brand shuns the typical approach to branding and marketing that other companies try to use for brand image creation - i.e expensive ad campaigns and celebrity endorsements. This strategy has allowed the brand to offer it's denim jeans at value-driven prices that don't include all the overhead of aforementioned branding frills.
Have you ever wondered why some "premium" jeans cost as much they do? Or what is the difference between jeans that sell for $250 and others that sell for $80? Well this should help explain premium denim price-points little better...

The folks at Unbranded Brand are steadfast in their belief that overpriced and overhyped jeans are silly - that's why they've chosen to focus on the core essentials instead: great fits, solid construction, and top quality selvedge denim. 

Simple. Makes sense. Collection 2019 Sale 70% Off Title for image