Reel One x GHD Stand Together for BLM
Posted by SEAN WHYTE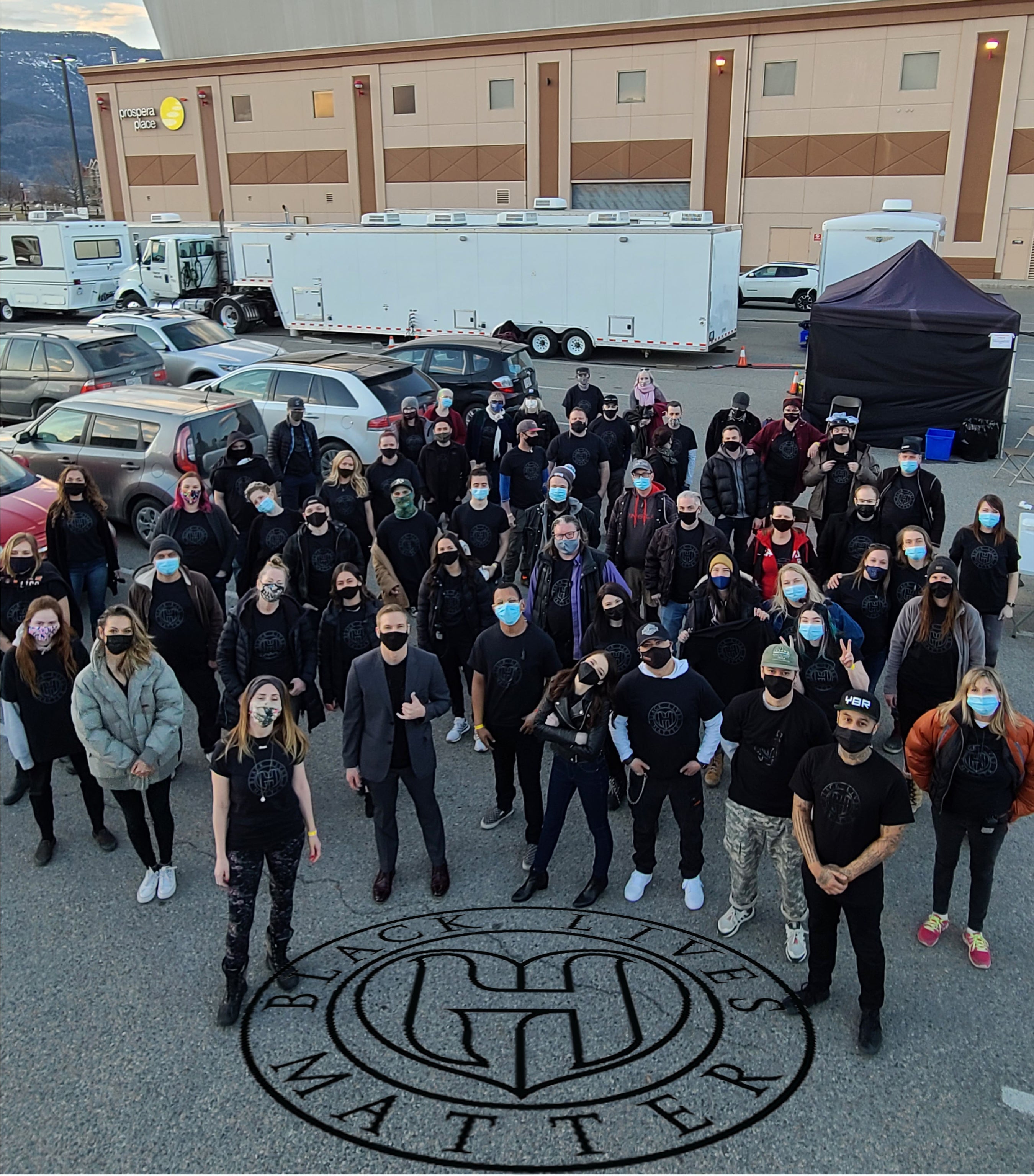 You may have already about the "incident" that happened on set in Vancouver... but if not, here's the long story short:
A film Director told a crew member to remove their "Black Lives Matter" shirt or go home - claiming it was a violation of dress code (and that saying "black lives matter" was akin to hate speech). This sent waves through the region on numerous levels and put a spot light on the film industry that was far from flattering.
On a parallel track we were already producing our own "Black Lives Matter" tees to raise awareness against prejudice and police violence here at Grey Hearts Denim - profit from sales donated to charity.
So when cast and crew members from local Kelowna-based film production "Falling for Christmas" came in-store to purchase our BLM tees to wear on set, we were more than happy to help.
What started as an eight BLM tee purchase quickly turned into a 70+ unit order.
Shout out our guy Costa, Producer of "Falling for Christmas (Reel One Entertainment), who reached out to us with the goal of getting his whole crew rocking BLM tees on set to show solidarity between the film industry here in B.C, the BLM movement, and racial equality in general.
To be part of such a strong show of unity meant everything to us. Not just as people of colour, or residents of British Columbia, but also as card-carrying Film union members who refuse to stay quiet and stand by while leadership and community love is needed more than ever.
Much love and respect to everyone out there doing their best to clean up their backyard before judging their neighbours. Collection 2019 Sale 70% Off Title for image