Grey Hearts Podcast "Recession Proofing Your Day-to-Day" - Ep.2
Posted by SEAN WHYTE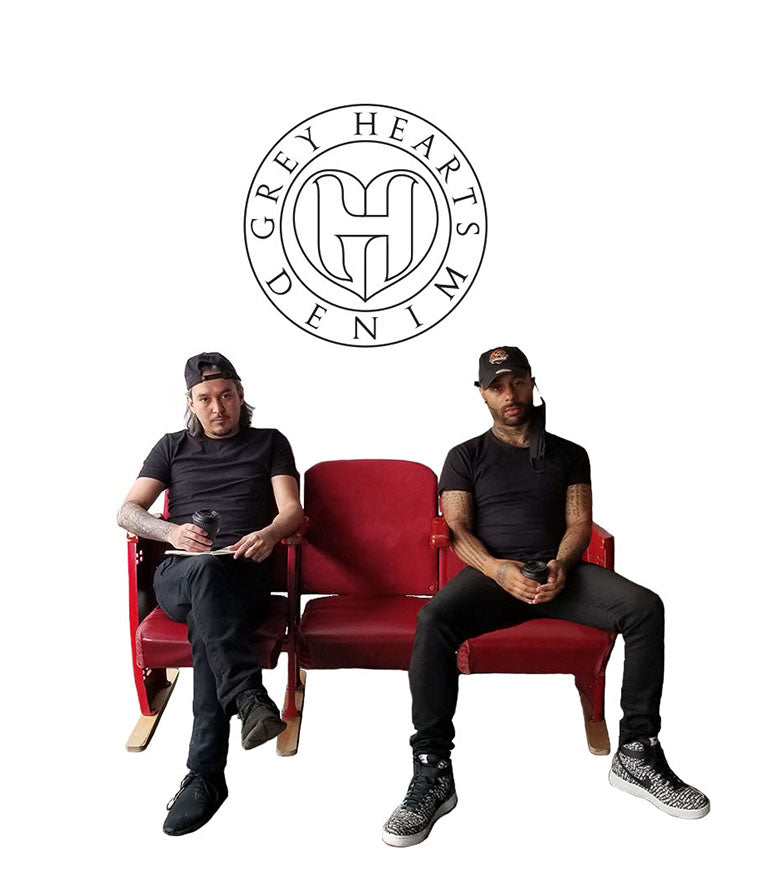 Second Episode in new lifestyle podcast from the homies at Grey Hearts. Bi-weekly lifestyle discussions rooted in the fashion industry, entrepreneurship, social awareness, community love and relations.
Episode focuses on "recession proofing" one's mindset as well as small business moves, particularly the hospitality industry. The guys welcome special guests 'Born to Shake" to discuss pivoting small business in recession, challenges in the hospitality industry, and lessons for 2021... of course they hit us with a load of sexy cocktails, teach us how to make them, and get us alil pie-eyed!
Paul gets at the Mayor of K-Town for violating hashtags.
Sean gets a lil tipsy and works on showing more compassion.
Check it out!
#greyhearts #GHD #shoptalk #shoplife #rework #vintage #denim #2021 #cocktails #borntoshake #hospitality Hosted by Sean Whyte & Paul Reyes Produced/Edited by Jordan Powers Filmed/Recorded in the Grey Hearts Workshop Songs played: "Slavin" by K-Sparks "Chemicals" by Indigo Collection 2019 Sale 70% Off Title for image